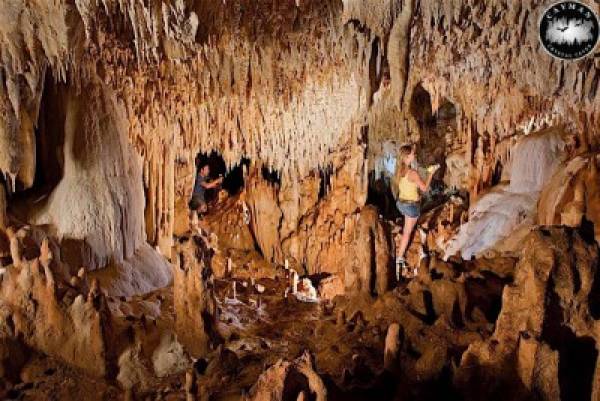 Cayman Crystal Caves is located in Northside, Grand Cayman and is the result of sea levels changing. What was once underwater is now land as the water erosion allowed for the formation of the caves. The stalagmite and stalactite crystal structures are due to rainwater dripping on the limestone ceiling of the caves leaving behind calcium deposits. Over time, these deposits form the crystal structures you now see today.

Visitors can take guided tours of the Crystal Caves which last about 1 1/2 hours and takes you through the beautiful, lush forest area and three caves. You'll see native plant and wildlife and you may even spot a bat or two! 
All tours require pre-booking before arrival. Book your Cayman Crystal Cave adventure at (345) 949=2283 or (345) 925-3001.