Cayman Turtle Centre
The Cayman's largest land-based attraction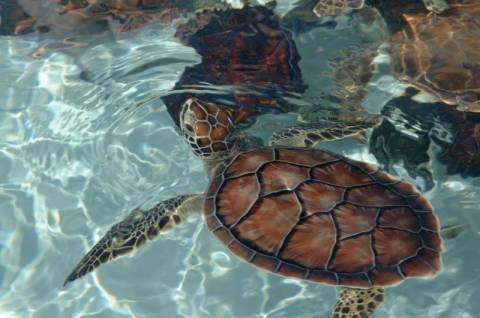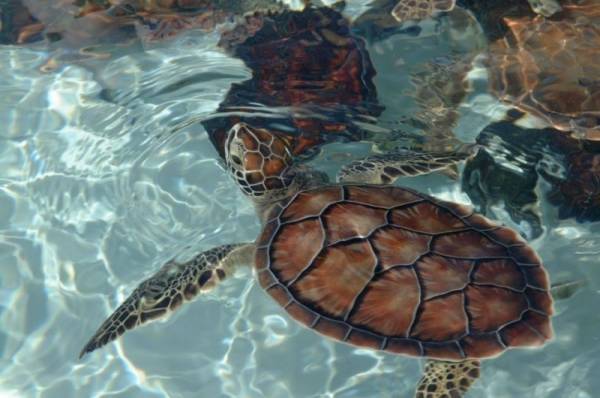 The Cayman Turtle Centre is an educational, cultural, and entertainment attraction located in the Cayman Islands. Attracting more than 200,000 visitors per year, the Centre hosts informational and interactive experiences for visitors to learn about the different wildlife surrounding the Cayman's. 
Here are some of the top exhibits and animal attractions at the Cayman Turtle Centre:
The Green's Breeding Pond - The Breeder Pond is home to Green Sea Turtles who have matured and are ready to begin reproducing. The nesting environment at the Breeder Pond is similar to those found in the wild. During the breeding season(May to October), the eggs are collected each morning and carefully taken to the Turtle Hatchery.  
Turtle Touch Tanks - Snap a memorable photo of your Cayman Turtle Centre experience at the Turtle Touch Tanks! These tanks house yearlings - a turtle that has survived one year from the time of hatching. Get the chance to touch these playful little guys while they are swimming, or to experience them a little closer, opt for the Turtle Wading Pool.
Smiley's Saltwater Lagoon - Smiley the crocodile made her first appearance in the Cayman Islands in the late 1950s. Weighing over 300 pounds and 11 feet long, Smiley is one of the main attractions at the Cayman Turtle Centre. A few times a week, visitors can watch Smiley during feeding time.
Breaker's Lagoon - If you're looking to cool off, Breaker's Lagoon is the perfect spot for a little relaxation in the midst of all the fun at the Centre. Breaker's Lagoon has the largest swimming pool on the island which has two waterfalls and an underwater viewing panel to peek at the predator tank!