Cayman Islands: Global Citizen Concierge Program
Live & Work in Paradise
Learn more about the Cayman Island's extended stay program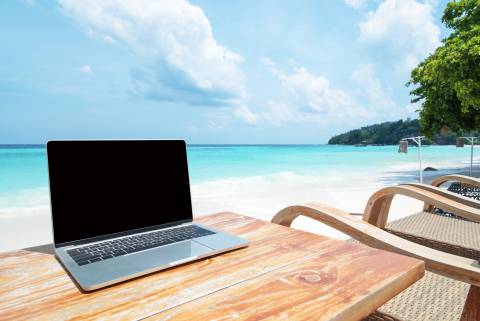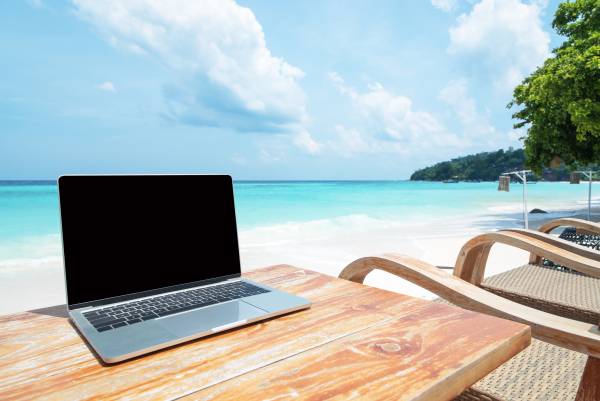 The Cayman Islands welcomes digital nomads and professionals to live and work from the Cayman Islands through the Global Citizen Concierge Program. Imagine world-class "office" views of Seven Mile Beach and rewarding yourself with a swim or paddleboarding break after a few hours of hard work. The Caymans offers unparalleled beauty, clean beaches, breathtaking scenery, and amazing weather year-round. This work from home setting can't be beaten.
How Does the Global Citizen Concierge Program Work?
The Cayman Islands Department of Tourism recently launched the Global Citizen Concierge Program - a tourism initiative - as a way of welcoming international guests to experience life and work in the Cayman Islands for up to two years. The Cayman Islands offer a great work-life balance. You'll find plenty of options for long-term stays, like right here at Seafire Residence Rentals, and plenty of options for areas to work in if you choose not to work out of your accommodation.
After a hard day's work, explore the beauty of Grand Cayman. Go for a relaxing dip in the calm turquoise waters of the Caribbean or swim with the stingrays at Stingray City. It's easy to appreciate and revel in nature in this slice of paradise.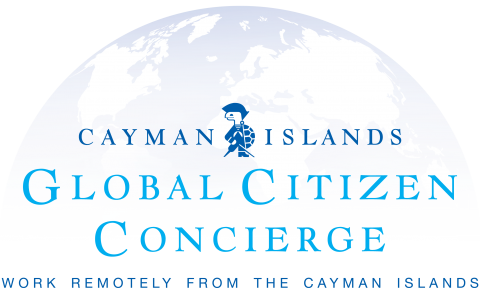 Criteria to Apply for the Global Citizen Concierge Program
1.  Applicants must provide a letter showing proof of employment with an entity outside of the Cayman Islands stating position and annual salary. Minimum salary requirements are as follows:
Individual applicants must make a minimum household income of US$100,000 for single households.
Applicant with an accompanying spouse/civil partner must make a minimum household income of US$150,000 for two person households.
Applicant with a spouse/civil partner and dependent* child or children must make a minimum household income of US$180,000.
Applicant with a dependent child or children must make a minimum household income of US$180,000.
2.  Image of valid passport photo page and visa, if relevant for all applicants in party. Please click here to find the most updated visa information.

3.  A notarized bank reference.

4.  Proof of current health insurance coverage for all applicants in your party.

5.  Applicants and adult dependents must provide a police clearance/record or similar documentation based on applicant's country of origin.
*A dependent is considered a spouse, fiancé/fiancée, civil partners, parents, grandparents, siblings, or children up to tertiary education enrollment. Children must be enrolled in a local private school or enrolled in homeschooling. 
Global Citizen Certificate Fees
Global Citizen Certificate Fee up to Party of 2 persons: US$1,469 per annum
Global Citizen Certificate Fee for each dependent: US$500 per dependent, per annum
Credit Card Processing Fee: 7% of total application fee
To apply: https://ourcayman.formstack.com/workflows/gcc_application
For more information on the Global Citizen Concierge Program, visit https://www.visitcaymanislands.com/en-us/global-citizen-concierge.